Hanover County gardeners will soon have a Horticultural Learning Center.  It will be a space for public education, demonstrating research-based gardening practices which can be incorporated into the home setting.  Hanover Master Gardeners will manage the garden, consisting of multiple raised beds constructed through different methods and materials and featuring perennial, annual, native plants and herbs, and vegetables.
Some of the raised beds will demonstrate vertical gardening techniques. A significant feature of the garden will be a rainwater harvesting system and other water-wise practices. The garden will be a public space developed over the next several years and incorporate space for outdoor classes.
A groundbreaking ceremony took place on October 13, 2022 and work developing the garden will begin in early 2023.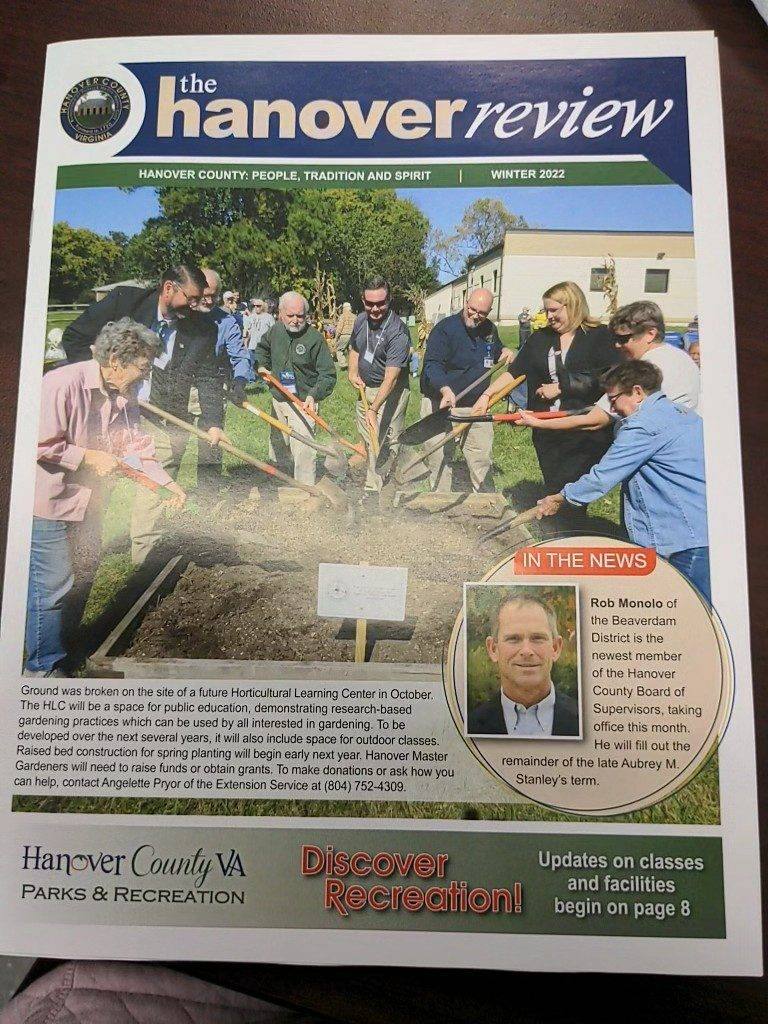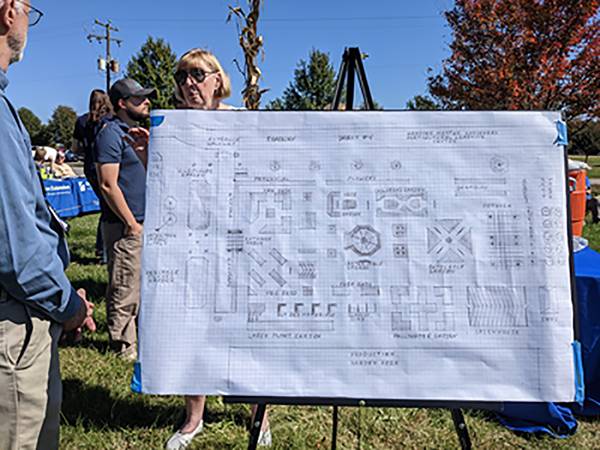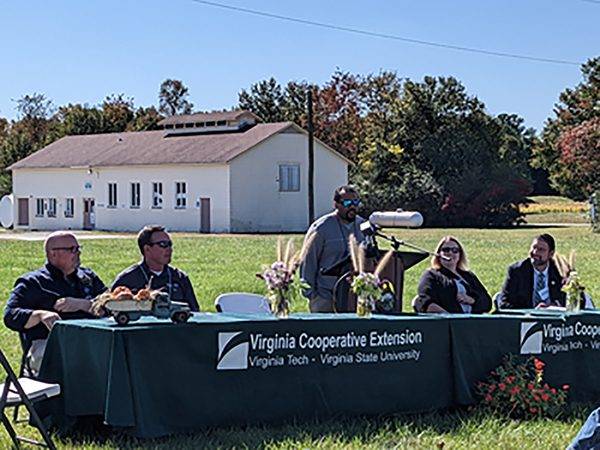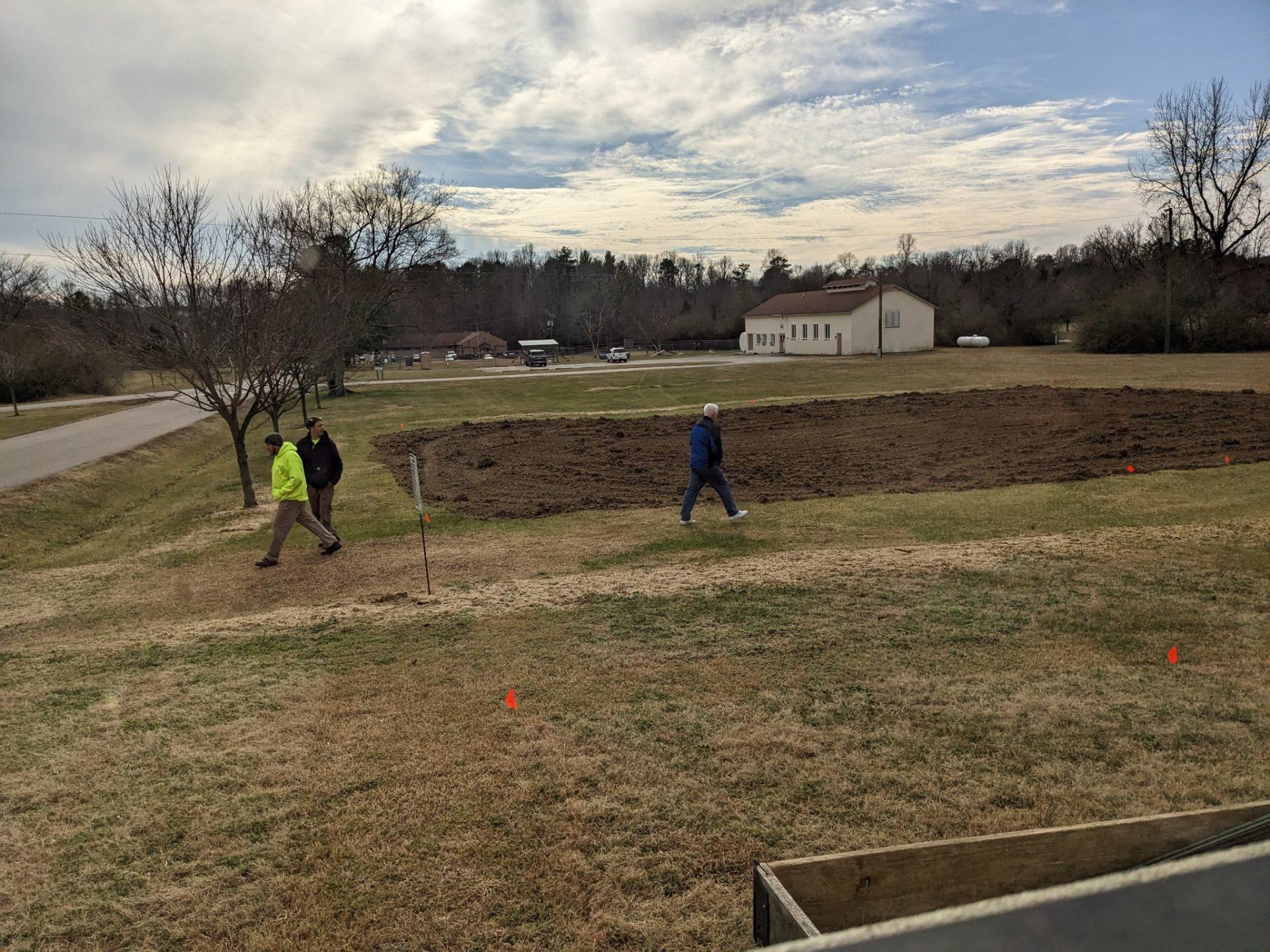 Slide 1
Cover of the Hanover Review
Slide 2
This drawing shows all three phases of garden development
Slide 3
This garden will be hands-on learning tool for Hanover