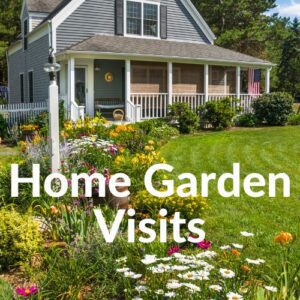 Hanover Master Gardeners are available to visit your site to offer landscaping advice and recommendations for solutions to your gardening challenges.   We visit homes, schools and businesses based in Hanover County, Virginia.
We can evaluate your site and speak to you about your specific challenges or goals for your property.
We will arrive with a few master gardeners that have the knowledge base to best make recommendations and answer your questions.  After the visit, you will receive a written summary of our discussion, recommendations and any other information that could be useful to your landscape goals, including:
Suggestions of plants to be added or removed
Advice on landscaping methods
Contacts for information beyond Master Gardener expertise
Sorry – There is no physical labor involved, only good advice that will save you time and money.
How to schedule a home visit
Home garden visits can be requested by phone or email.
804-752-4306 or hanover.master.gardener@gmail.com
Once your request is received, a master gardener will contact you to get any additional information need to help us serve your better and set up an appointment to visit your site.