Join the movement to incorporate more native plants into home landscapes.
As we humans continue to alter the landscape by building sterile sub-divisions, business parks and shopping centers, we destroy the habit that is need for our birds, mammals and invertebrates.  Native plants are critical for wildlife survival and even our own.  Sadly, we have lost so many species already due to loss of habitat.
You can help.
The Hanover Master Gardeners have created an example of a native plant garden in front of our office building for you to use as inspiration for your garden.   We will continue to add plants and showcase how it changes year-round and what creatures are benefiting from the garden.
You're invited to stop the garden to get inspiration for your landscape.  Come see us at 13015 Taylor Complex Lane in Ashland.
Benefits of planting native
They support insects, birds and other wildlife that often depend on specific plants and are essential for biodiversity.

Shelter, multi-season food, breeding grounds

Diversity of plants supports the food web, which we all depend on.
Native plants are essential for a healthy watershed
They are adapted to our climate and weather conditions.
You can save time and money because native plants require less watering and fertilizing.
They are already adapted to your soil conditions.
How you can make a difference
It doesn't matter if you have a large property or a balcony garden.  You can have an impact to help improve our ecosystem and support vital wildlife needs.
Top four ways you can make a positive impact on nature.
Control or remove invasive species that may not support Virginia's wildlife and prevent native plants from thriving.
Replace non-natives trees, shrubs and groundcovers with native alternatives or add native plants alongside non-natives plants in your landscape.
Recycle the leaves that your trees give you for free to use as mulch in your landscape beds and improve your soil. This is helpful for all the critters that live in your soil and play an important role in our ecosystem for natures biodiversity.
Be strategic in reducing the size of your lawn by adding native plants that support a variety of wildlife and look amazing.
When possible, select straight species over cultivars so wildlife can benefit the most.  Cultivars aren't always good or always bad, depending on the gardener's goals and priorities.  A basic guide to cultivars is to use only ones that the foliage color is the same as the straight species, and the flowers remain the same size and color.
Resources to plan your Virginia native plant garden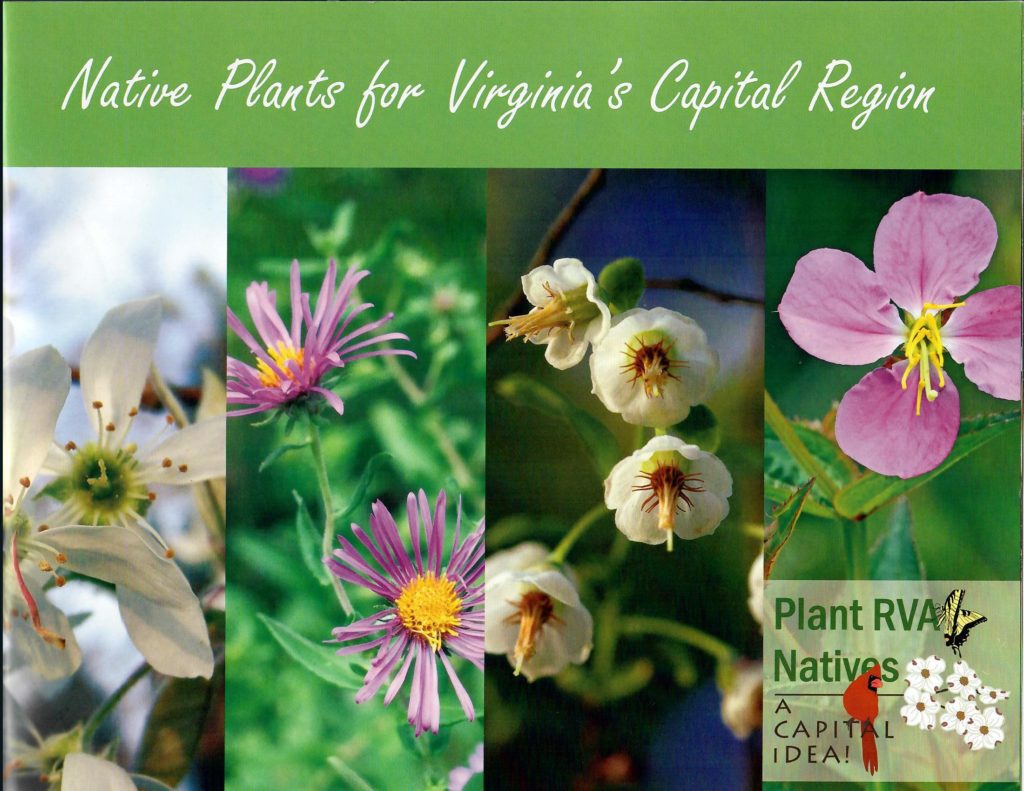 This booklet will give you an extensive list all the native plants that work well in Hanover and the Capital Region.  The plant recommendations are organized by:
Perennials (forbs)
Ferns
Grasses, Sedges and Rushes
Shrubs
Vines
Trees
This book will also cover other helpful information such as planting the right plant at the right place, protecting water quality with landscaping and planting to attract pollinators and birds.  It's a wonderful resource.
Hanover Master Gardener Association proudly contributes to the productions and distribution of a booklet of Native Plants for Virginia's Capital Region. You can obtain a copy in the following ways:
https://www.plantvirginianatives.org/plant-rva-natives – to download for free
Hard copies are available at the Extension Office at 13015 Taylor Complex Lane, Ashland 23005. 
The Virginia Native Plant Society is dedicated to the protection and preservation of the native plants of Virginia and their habitats, in order to sustain for generations to come the integrity of the Commonwealth's rich natural heritage of ecosystems and biodiversity for purposes of enjoyment, enlightenment, sustainable use, and our own very survival.
Native Plants for the Small Garden – Easy, Beautiful Home Gardens that Support Local Ecology
By Kate Brandes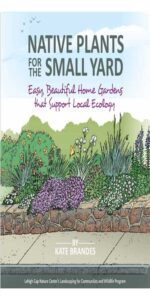 This 60 page e-book is a wonderful tool for planning a native plant bed around your home.  It takes the guess work out for you by providing design templates, plants and where to plant them in your bed for best display.
This book includes:
A description of the connection between native plants and local ecology;
Guidance on flower garden designs for your yard, including nine different
design templates you can use and/or modify as you wish;
Advice on installing and maintaining a flower garden; and
Information on the best native plants for small spaces, as well as visual guides
for common yard weeds and invasive plants.
Bringing Nature Home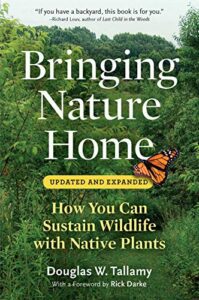 By Doug W. Tallamy
Bringing Nature Home has sparked a national conversation about the link between healthy local ecosystems and human well-being, and the new paperback edition—with an expanded resource section and updated photos—will help broaden the movement. By acting on Douglas Tallamy's practical recommendations, everyone can make a difference.