Hanover Master Gardeners Association
If you have any interest in becoming a Master Gardener see what is involved. Master Gardener Training.
Think about us when you are doing your cyber shopping. Smile.amazon.com allows you to choose a non-profit to which Amazon will make a small donation each time you make a purchase. There is no additional charge to you. Hanover Master Gardeners Association is set up as one of the choices for charitable contributions. If you don't already have a charity selected please consider us. You can bookmark the login once you have selected your choice for the donations. Thanks and happy shopping.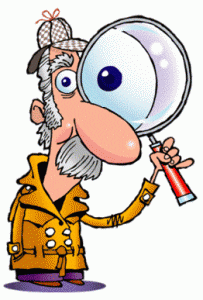 Research Help Requested – One of our Master Gardeners is putting together a list of plants that are favored by our native bees. It just takes a little observation on your part. For details see Plants That Attract Native Bees. See more about mason bees and leaf cutter bees in our Want to Learn More section.
Did you know… Master Gardeners are available to speak on a variety of topics to civic and professional groups.  Contact us at 804-752-4310 or hanover.master.gardener@gmail.com
Horticultural Grants Program – Grants of up to $500 are available on a competitive basis throughout the year.  Paper Form    On–Line Form 
Help keep our area free from invasive pests.  Check here to see the latest pests alerts.
Learn more about who we are and what services we offer. About Us
Why Should You Use Native Plants – Native plants are important for several reasons. Read more to find out why you should consider them for your next plant purchases.
Information about the plants you purchased at out plant sale.  From Our Garden to Yours
Home Gardening Series of Classes for 2019. 
Check out our exercises to prepare those muscles that have been unused since gardening last fall. Getting Ready for Gardening Season 
Teacher Resources from State Fair Activities from 2017 and 2018.

For your gardening questions  you can contact us at 804-752-4310 or hanover.master.gardener@gmail.com.
Send your comments about the website to HMGAwebsite@gmail.com